The Sherlock Holmes 2.0 detects 100% of all lab grown diamonds!
Of the 24 detectors comprehensively tested by the Assure Program, only 12 can check parcels of diamonds and multiple mounted jewelry. The most important factor of these 12 detectors is the synthetic diamond detection rate.
Download the Detailed Comparison Table Here >
To view the full report of the Assure Program performed by UL Laboratories click here >
$6,495
ORDER NOW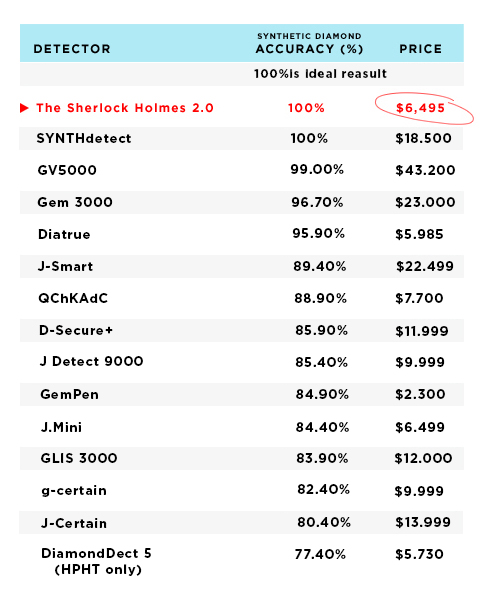 "The Assure Program is an initiative of the Diamond Producers Association (DPA). The impartiality of the data was checked by UL Laboratories..."
Continue reading the full article here >